Penny Haynes has a certification in whole food plant based cooking from Forks Over Knives and Rouxbe.com. She would like to share with those who are interested in healthier cooking and practical meal plans.  This 3 week introductory course will be on Sunday afternoons from 3 – 5 pm on January 10th, 17th and 24th at Ministry House, in the kitchen.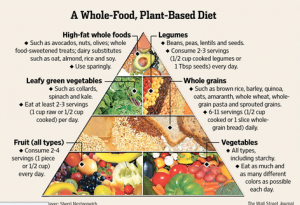 These courses are intended not only to help you through the January fast, but hopefully to help you change the way you eat on a permanent basis. THIS IS NOT A DIET – but studies have shown that people who eat 30 grams of fiber per day lose as much weight as people on low calorie diets.  You will be learning how to eat meat and dairy free, with an abundance of healthy grain and vegetable carbohydrates, with enough plant protein and whole food fat to keep your body running at maximum efficiency.
Courses will include sauteing without oil, roasting, bulk cooking, sauces and dressings, and more. Eat more, feel fuller, and learn what these foods will do for your body, and your health.  Learn how changing your diet can prevent chronic diseases such as high blood pressure, high cholesterol, diabetes, as well as cancer, and also give you more energy and even a desire to get more exercise.
Sign up through the below form.  Attendance is limited to 10 people, so please only sign up if you will commit to all 3 classes.